Vacuum One
Proudly Represents:

Electrical Feedthroughs, Fluid Feedthroughs, Viewports, and Glass Components
Insulator Seal Inc. is a key provider and world leader in the manufacture of Electrical & Optical, ceramic-to-metal components for the vacuum science & technology community.

Power Supplies
Advanced Energy is a global leader in innovative power solutions, offering power supplies and non-contact thermal instrumentation.

Angstrom Sciences
Angstrom Sciences supplies high performance magnetron sputtering cathodes, magnet retrofits, and PVD materials for a wide variety of R&D and production applications.

Applied Thermal Control
ATC offers a versatile range of compact and quiet recirculating chillers with cooling capacities from 0.5kW to 14kW.

CTI-Cryogenics ®
Cryopumps
High and Ultra-High Vacuum
CTI-Cryogenics is recognized throughout the world as the leading producer of innovative products based on cryogenic and vacuum technology. CTI cryopumps are the preferred choice among the world's leading vacuum-processing equipment manufacturers.

Pumps and Components
Atmosphere to Ultra-High Vacuum
Dedicated to keeping pace with your vacuum-technology requirements, Edwards Vacuum is recognized as a leading manufacturer and supplier of vacuum pumps, pumping systems, and components.

Ion Pumps
High to Ultra-High Vacuum
Gamma Vacuum is a leading supplier of UHV ion pumps, ion pump controllers, and ion pump accessories. They are dedicated to one thing: "creating the purest vacuum environments on Earth."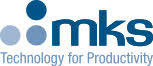 Vacuum Instrumentation for Total and Partial Pressure
Atmosphere to Ultra-High Vacuum
Recognized as a leader in supplying vacuum equipment of exceptional quality for over 40 years, MKS Instruments/Granville-Phillips offers a complete line of instrumentation and gauging from atmosphere to UHV. They also offer the 830 Vacuum Quality Monitor (VQM), the world's fastest and lowest power mass spectrometer.

Ion Beam Technology
Kaufman and Robinson, Inc. (KRI®) designs, builds, and markets broad beam ion and plasma technology products to the vacuum process community. They offer both gridless and gridded ion sources.

Surface Metrology
KLA-Tencor is the world leader in stylus and optical profilers, offering the industry's widest range of metrology tools, including the Alpha-Step line of stylus profilers as well as the MicroXAM line of optical interferometers.

Vacuum Hardware, Chambers, Custom Weldments, and Components
Atmosphere to Ultra-High Vacuum
MDC Vacuum Products is a world leader in custom and standard components/systems for high and ultra-high vacuum applications. MDC also offers ISI ceramic-to-metal products and a full line of gas delivery products & services.

Polycold ® Systems
Water Pumping
High Vacuum
Polycold offers the highest quality closed-loop Cool Solutions® available in the world. Their products include PFC Water Vapor Cryopump, PCC Compact Cooler, and PGC152.

Veeco (MBE components)
Veeco offers a complete range of molecular beam epitaxy (MBE) system components, including advanced heaters, power supplies, equipment controllers, cabling and software packages developed specifically for MBE processes.


Offer: Edwards Vacuum nXDS Dry Scroll Pumps
Edwards' nXDS dry scroll pumps are 100% lubricant-free in the vacuum envelope. They are the most robust and user-friendly scroll pumps on the market. Simple annual maintenance is done in minutes. The nXDS6i (3.6 cfm), the nXDS10i (6.7 cfm), and the nXDS15i (8.9 cfm) are all available at special pricing.
View PDF
Request more information

Offer: GV80 Drystar
Less Cost. Less Maintenance. Less Hassle.
The GV80 DRYSTAR industrial pump offers 57 cfm pumping speed & an ultimate pressure in the -2 torr range. The GV80 is designed to handle large volumes of dust and water vapor without risk of process contamination while maintaining the highest levels of reliability and performance. The GV80 is available at special pricing.
View PDF
Request more information

Offer: Edwards T-Station 85, Turbopump Stations
The T-Station 85 combines a nEXT85H turbopump with either an XDD1 diaphragm pump or an E2M1.5 oil-sealed pump. The T-Station 85 is supplied fully-assembled and ready to go for quick and easy operation.
View PDF
Request more information

Offer: STP Turbopumps with mag.lev Bearings
Pricing for Edwards' STP mag.lev turbopumps is now as impressive as the performance. Pumping speeds range from 300 l/s - 4500 l/s. STP mag.lev turbopumps are 100% lubricant-free. All STP turbopumps are available at special pricing.
View product page
Request more information